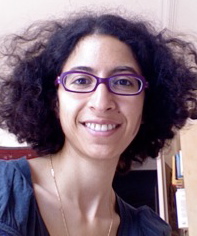 Yasmine Bouagga
Yasmine Bouagga is a Doctoral student in the Social Sciences at the Institut de Recherche Interdisciplinaire sur les enjeux Sociaux (Iris), Ecole des Hautes Etudes en Sciences Sociales in Paris. She teaches at the University Paris-13 in the Institute of Technology. Her research focuses on penal policies, prison and the sociology of law. She participated in research on isolation units in Washington State in 2007-2008. In her current research, she studies how prison as an institution deals with its vulnerable population, especially foreigners, and the moral and emotional issues involved in the implementation of law and punishment.
Publications
2012 Le métier de conseiller d'insertion et de probation: dans les coulisses de l'État pénal? Sociologie du travail, 54(3).
2012a. Conserver, défendre et obtenir ses droits en prison : les enjeux multiples des usages juridiques dans l'institution carcérale. Workshop « Les institutions d'enfermement à l'épreuve du droit et des droits ». ENS Cachan.
2012b. Domestiquer l'incertitude : les commissions d'application des peines à l'ère de la responsabilité des juges. Association Internationale des Sociologues de Langue Française (AISLF). Rabat, Maroc.
2012c. La 'dignité' peut-elle changer la prison? Diffusions et usages pratiques du « droit au droit » dans l'espace carcéral français. Conference : « L'Etat des droits. Pratiques des droits dans l'action publique ». Sciences Po Paris.
2012d. Ritualizing Uncertain Rehabilitation: Parole Hearings in Prison. European Association for Social Anthropology (EASA) Conference. Nanterre, France.
2010 Rentrer dans le droit commun? Comment les étrangers en prison subissent et pratiquent la loi, Champ pénal (http://champpenal.revues.org/7898).
2010 Qui sont les 'pires des pires'?, Déviance et Société 2/2010, 34 (2): 201-216.