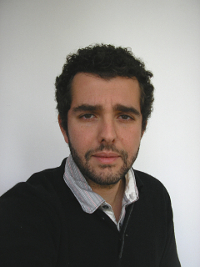 Sébastien Roux
Sébastien Roux is a CNRS researcher at the Centre Européen de Sociologie et de Science Politique (CESSP) in Paris. His research focuses on policies pertaining to children, gender and sexuality, juvenile delinquency and the sociology of law and deviance. He completed his PhD on the genealogy and ethnography of sex tourism in Thailand at EHESS in 2009. In his current research, he studies the moral issues involved in juvenile delinquency policies in the inner suburbs of Paris, and their political signification since the 2005 riots.
Selected Publications
Importer pour exister. Empower et le travail sexuel en Thaïlande, Lien Social et Politiques, 2007, (58): 145-154.
La menace touristique. La Thaïlande face à "l'importation" du sida, Civilisations, 2008, 57 (1-2): 155-170.
"On m'a expliqué que je suis gay". Tourisme, prostitution et circulation internationale des identités sexuelles, Autrepart, 2009 (49): 31-46.
Le savant, le politique et le moraliste. Historiographie du tourisme sexuel en Thaïlande, A Contrario, 2009 (11): 28-43
La transparence du voile. Critique de l'anonymisation comme impératif déontologique, in Enquêter de quel droit ?Menaces sur l'enquête en sciences sociales, Laurens Sylvain, Neyrat Frédéric (eds.), Bellecombe en Bauges, Le Croquant, 2010, pp. 137-151.
« Désir(s) d'ailleurs », Special issue of Genre, sexualité et société. Co-edited with Bertrand Réau, 2011 (5).
No money, no honey. Economies intimes du tourisme sexuel en Thaïlande, Paris, La Découverte, 2011.
Les larmes de Fon. Le sujet de l'échange économico-sexuel, in L'échange économico-sexuel, Broqua Christophe, Deschamps Catherine, Kraus Cynthia (eds.), Paris, EHESS, forthcoming.
"On n'est pas gênées". La compassion à l'épreuve du tourisme sexuel en Thaïlande, in Economies morales contempraines, Fassin Didier, Eideliman Jean-Sébastien (eds.), Paris, PUF, forthcoming.