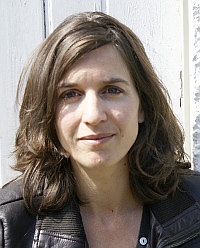 Isabelle Coutant
Isabelle Coutant is a Sociologist, researcher at CNRS (National Center for Scientific Research). During the past fifteen years, she has studied the transformations of the working class in contemporary France through fieldwork around Paris and more specifically the consequences of its precariousness and loss of social structures with regards to youth (as a symbol of the "new social question"). She investigates relations among this population and institutions (particularly justice and psychiatry). In the ERC Program, she is working with Jean-Sébastien Eideliman on a new institution dedicated to teenagers (between social intervention, psychiatry and psychotherapy) to underline issues and ambivalences regarding the moral economy of working class youth.
Selected Publications
Politiques du squat. Scènes de la vie d'un quartier populaire, Paris, La Dispute, 2000.
Statu quo autour d'un squat, Actes de la recherche en sciences sociales, 2001, 136-137 : 27-37.
Délit de jeunesse. La justice face aux quartiers, Paris, La Découverte, 2005.
'Au plaisir de ne plus vous revoir', les audiences pour mineurs en Maison de Justice et du Droit, Sur la portée sociale du droit. Usages et légitimité du registre juridique, L. Israël, G. Sacriste, A. Vauchez, L. Willemez (eds.), Paris, PUF, 2005.
Le pouvoir des mots. À propos de l'encadrement socio-éducatif des 'jeunes sans avenir', Formation et Emploi, 2005, 89 : 19-33.
Délinquance juvénile en milieu populaire et rapport aux institutions socio-éducatives, Les jeunes et l'agencement des sexes, H. Eckert et S. Faure (eds.), Paris, La Dispute, coll. Le genre du monde, 2007, pp. 113-129.
La France des "petits moyens". Enquête sur la banlieue pavillonnaire, with M. Cartier, O. Masclet, Y. Siblot, Paris, La Découverte, 2008.
Insertion socio-professionnelle et éducation morale de jeunes délinquants, Normes, déviances, insertions, G. Mauger, J.L. Moreno Pestana, M. Roca i Escoda (eds.), Genève, Seismo, "Pour un Espace des sciences sociales européen", 2008, pp. 127-144.
L'origine est-elle discriminante dans la prise en charge de la déviance ? Une étude dans un service de psychiatrie pour adolescents", in Les nouvelles frontières de la société française, D. Fassin (eds.), Paris, La Découverte, 2010, pp. 291-313.
From street to job: integrating juvenile delinquents, Etnografica, 2010, 14 : 71-95.